May 17, 2011

The Annual Meeting and Awards Banquet took place in the Conference Center of the National Rural Electric Cooperative Association (NRECA). This is the first time we've met there and we couldn't have been more pleased. It's a beautiful room and convenient to both cars and the Metro. And the caterer, Superb Cuisines, was terrific — despite the fact that a horrendous tie-up on the beltway left them a server short. The missing server called in every 15 minutes to report that he'd moved an inch since the last call.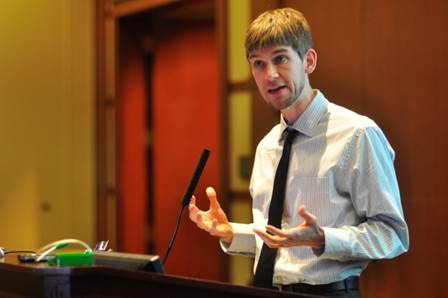 Our speaker this year was Sam Kean. Sam is a science writer and the author of The Disappearing Spoon, a book about the Periodic Table. The Periodic Table?? As the author discribes it, "The Periodic Table is one of our crowning scientific achievements, but it's also a treasure trove of passion, adventure, betrayal, and obsession". The talk was fascinating!

Awardees for 2011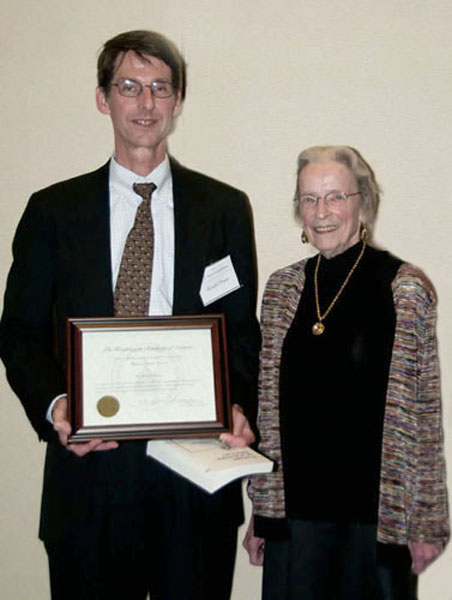 The Physical Sciences Award was presented by Catherine Gebbie (r) to Gerald Fraser, Chief, Optical Technology Division, National Institute of Standards and Technology.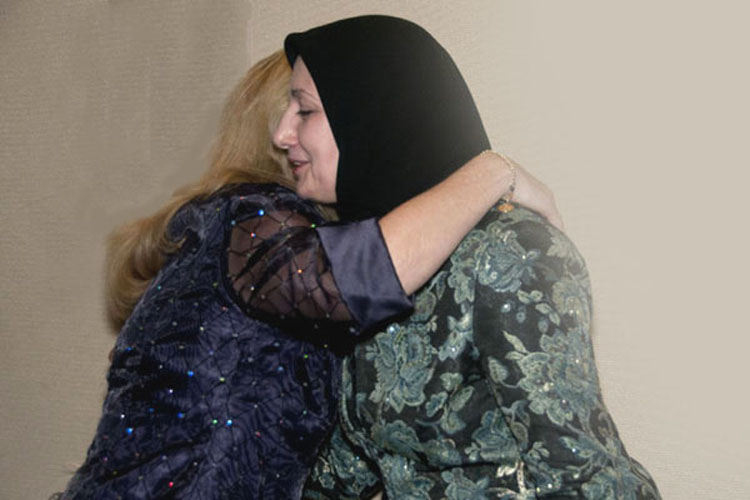 The Biological Sciences award was presented to Mina Izadjoo, Distinguished Scientist, Chief, Division of Wound Biology and Translational Research Environmental and Infectious Diseases Department, Armed Forces Institute of Pathology.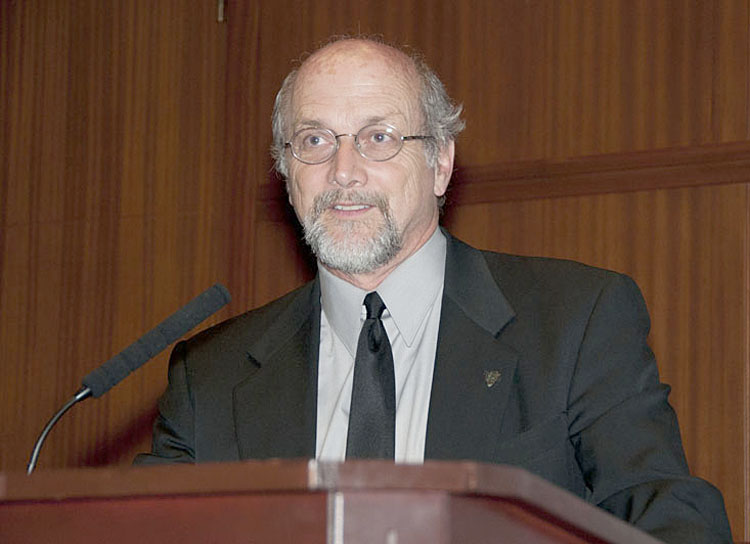 The Social and Behavioral Sciences Award was presented to Gary E. Machlis, Science Advisor to the Director, National Park Service and Professor of Conservation, Department of Forest Ecology and Biogeosciences, College of Natural Resources, University of Idaho.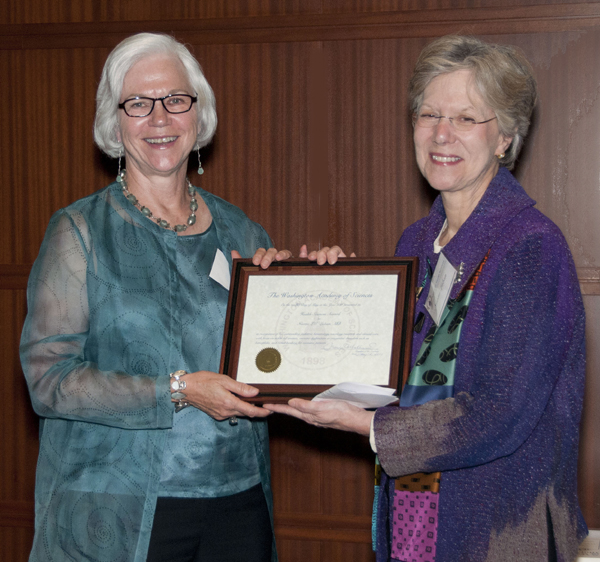 The Health Sciences Award was presented to Naomi L. Corman Luban (left), Division Chief Laboratory Medicine. Director Transfusion Medicine/The Edward J. Miller Donor Center. Associate Program Director of the Pediatric Clinical Research Center. Vice Chair for Academic Affairs, Department of Pediatrics. Professor, Pediatrics and Pathology, The George Washington University Medical Center.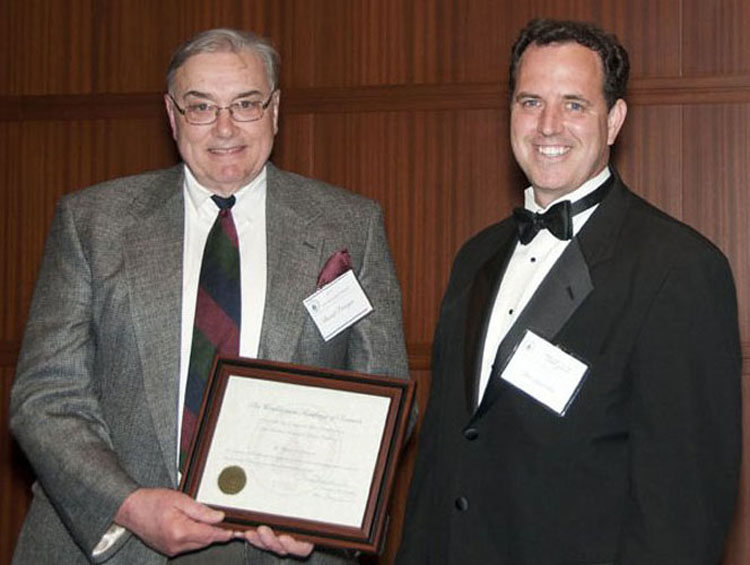 The Leo Schubert Memorial Award for the Teaching of Science in College was presented by Jim Egenreider (r) to David L. Trauger, Adjunct Faculty, Appalachian Laboratory, University of Maryland Center for Environmental Science.
The Engineering Sciences Award was presented to Neal F. Schmeidler, President, OMNI Engineering.
Congratulations are warmly granted to all these excellent awardees!