In recent years, the annual Awards Banquet events have been the highlight of the year for the Academy, and we hope also a highlight for the recipients of the awards!  These banquets are open to the public and provide an opportunity for all in the Washington DC area to recognize and celebrate the achievements of leading scientists, engineers and educators.   The Awards Banquets, which usually occur in May, are also the occasion for the induction of new members of the Board of Managers of the Academy.  Please select the links below to see photos and, in some cases, videos of the award presentations and keynote speakers.
Awards Banquet 2022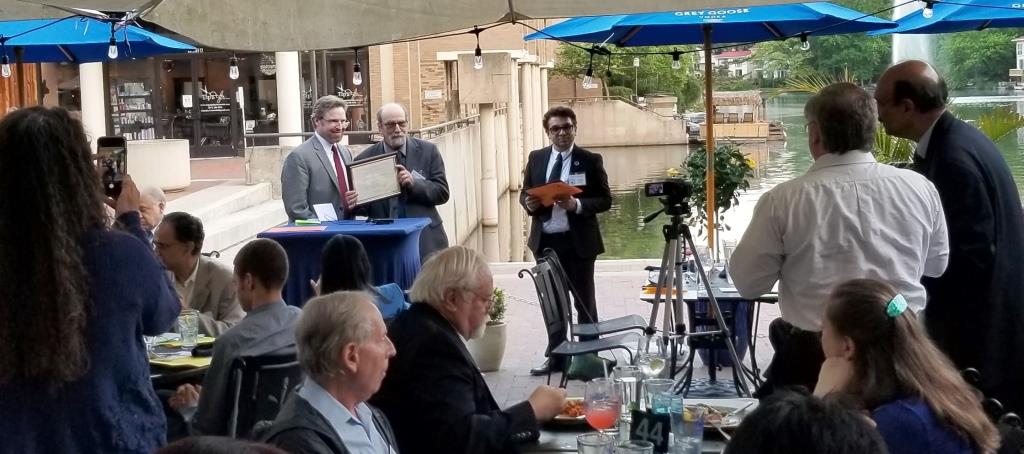 The Academy's annual Awards Banquet for 2022 was held outdoors on May 11 at the Kalypso Sports Tavern in Reston, VA.    We were treated to a beautiful day and a delicious dinner!  About 60 people were in attendance as we handed out award certificates to  eleven extraordinary leaders in science and engineering from the Washington, DC area.   Photos and videos of the event are posted here.   Congratulations to all the well-deserving awardees and thanks to their nominators!  
Blair HS STEM Magnet Awards 2022
Please see information about our entire history of awards here.