Event Start Date:
May 11, 2022
Event End Date:
May 11, 2022
Event Venue:
Kalypso Sports Tavern, Reston VA
Our Annual Awards Banquet will be held at 5:30 – 9pm on Wednesday May 11, 2022 at the Kalypso Sports Tavern in Reston, northern Virginia.
Note: there is a choice of three entrees; please see the menu below.  
COVID policy: For the safety of all our members we request all attendees to be vaccinated. In case you are not vaccinated, please ensure that you have a negative PCR or antigen test within 24 hours prior to the event.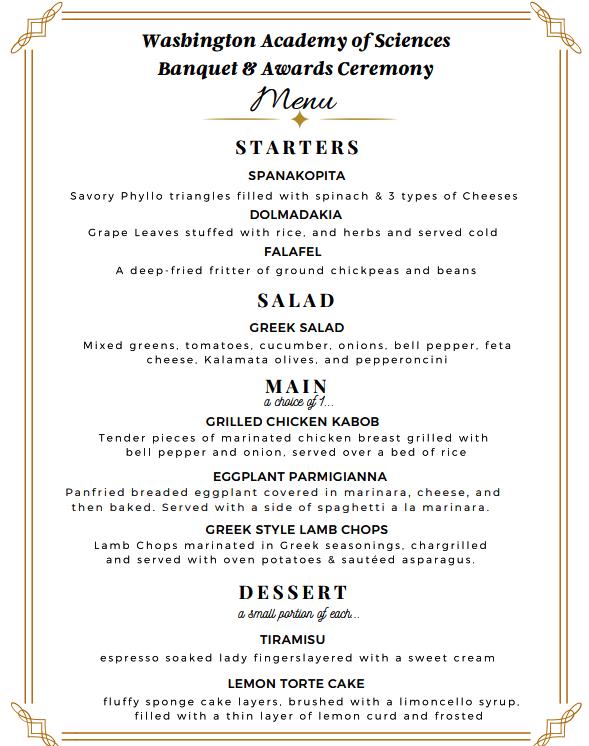 We hope to see you there!