125th Anniversary Gala and Awards Banquet
May 12, 2023

Our 125th Anniversary Gala and Awards Banquet will be held on May 12, 2023 at the Masonic Memorial in Alexandria, VA.
More details are here.
Sponsorship opportunities are available; please contact
. 
WAS Life Fellow Receives the National Academy of Engineering Bernard M. Gordon Prize for Innovation in Engineering and Technology Education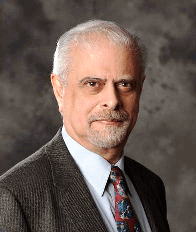 The National Academy of Engineering (NAE) announced in January  that Dr. Azad M. Madni, University of Southern California (USC), has been selected to receive the 2023 Bernard M. Gordon Prize for Innovation in Engineering and Technology Education. He is being recognized for creating and disseminating a transdisciplinary systems engineering education paradigm based on entrepreneurial leadership, innovation, convergence, social awareness, and diverse thinking and backgrounds.  Dr. Madni is a Life Fellow of the Washington Academy of Sciences.
Dr. Azad Madni is a University Professor (highest academic designation at USC) of Astronautical Engineering, and holder of the Northrop Grumman Foundation Fred O'Green Chair in Engineering in USC's Viterbi School of Engineering. He is the Executive Director of USC's Systems Architecting and Engineering Program and the Founding Director of the Distributed Autonomy and Intelligent Systems Laboratory. He is the founder and CEO of Intelligent Systems Technology, Inc., a high-tech R&D company specializing in interdisciplinary model-based approaches for addressing scientific and societal problems of national and global significance.
He is the creator of TRASEE™, a transdisciplinary engineering education paradigm which fosters out-of-the-box thinking while enhancing retention and recall of concepts and facts through innovative storytelling and role-playing approaches. He is the author of Transdisciplinary Systems Engineering: Exploiting Convergence in a Hyper-Connected World (Springer 2018) and the co-author of Tradeoff Decisions in System Design (Springer, 2016). He has 7 authored/edited books, 400+ peer-reviewed publications, and has given more than 75 keynotes and invited talks worldwide.
He is a member of the National Academy of Engineering and Life Fellow/Fellow of ten professional science and engineering societies including AAAS, IEEE, AIAA, INCOSE, IISE and the WAS. He received his Ph.D., M.S., and B.S. degrees in Engineering from University of California, Los Angeles. He is a graduate of AEA/Stanford Executive Institute.
Past Presentations
 The Washington Academy of Sciences now includes on this website an archive of audio, video and slide presentations sponsored or submitted by members of the Academy.    Please visit our presentations page for a list of these fascinating presentations such as our recent one by Vint Cerf, one of the Fathers of the Internet, shares "Lessons from the Internet". Cerf is the co-designer of the TCP/IP protocols and the architecture of the Internet.  Watch his presentation here.