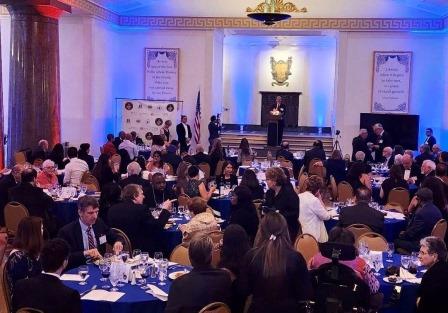 Awards Banquets – Awards are presented at an annual Awards Banquet held in May, where we present awards for Distinguished Career in Science, Excellence in Research, and Teaching. To nominate a colleague for an award, please see our nominations page.

Junior Academy Awards – The Junior Academy organizes judges for STEM fairs and related events in the DC area, and gives certificates from the Washington Junior Academy of Sciences to participants.
Capital Science – an exciting biennial event that was organized by Executive Director Peg Kay from 2004-2014.  These events brought together scientists and engineers from around the DC area to showcase their research activities.
Presentations  — an archive of audio, video and slide presentations sponsored or submitted by members of the Academy.
Symposia and Special Lectures  — occasional scientific symposia or lectures on special topics hosted by the Academy.
Science Is Murder— Executive Director Peg Kay introduced a Seal of Approval for fiction books that correctly use scientific knowledge.