Meet our New Officers and Board Members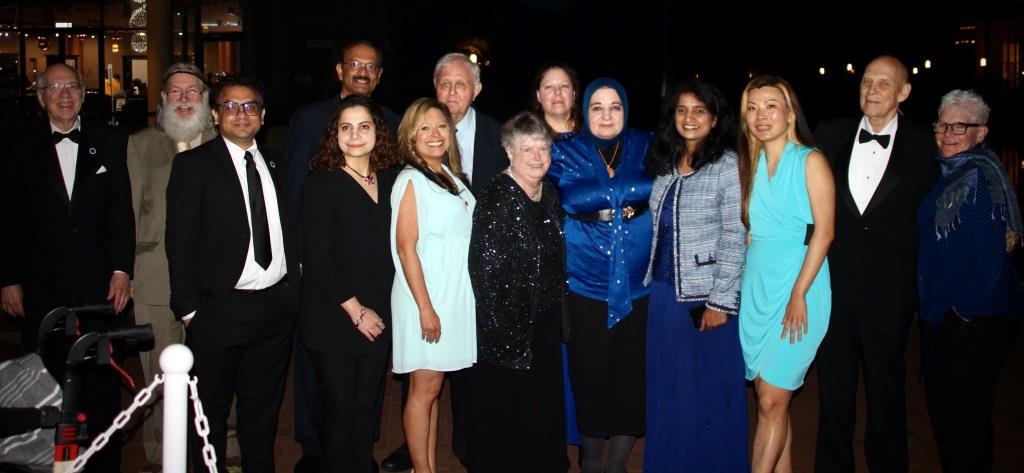 The Washington Academy of Sciences elects new board members each year in May.  The new members for 2022-23 are: President – Lynnette Madsen; Treasurer – David Torain; Secretary – Mala Ramaiah; VP for Membership – Mala Ramaiah (acting); VP for Junior Academy – Paul Arveson; At-Large members – Mei Sun, Anne Kornahrens, Judy Staveley, and Mina Izadjoo.  You can see their biographies here.
We are all especially grateful for the dedicated service of outgoing President Ram Sriram, Treasurer Ron Hietala and our hard-working Journal Editor Sethanne Howard!
Awards Banquet – May 11, 2022
The Academy's annual Awards Banquet was held outdoors on May 11 at the Kalypso Sports Tavern in Reston, VA.    We were treated to a beautiful day and a delicious dinner!  About 60 people were in attendance as we handed out award certificates to  eleven extraordinary leaders in science and engineering from the Washington, DC area.  Congratulations to all the well-deserving awardees and thanks to their nominators!  
Videos of the Award Presentations
Presentation of awards  (1 h 10 min.)
Video of Presidential Address of outgoing President
Dr. Ram Sriram
Video of Student Presentations
Two STEM program students were recognized by Dr. Vijay Kowtha in a partnership with IEEE.

Awardee Presentation Photos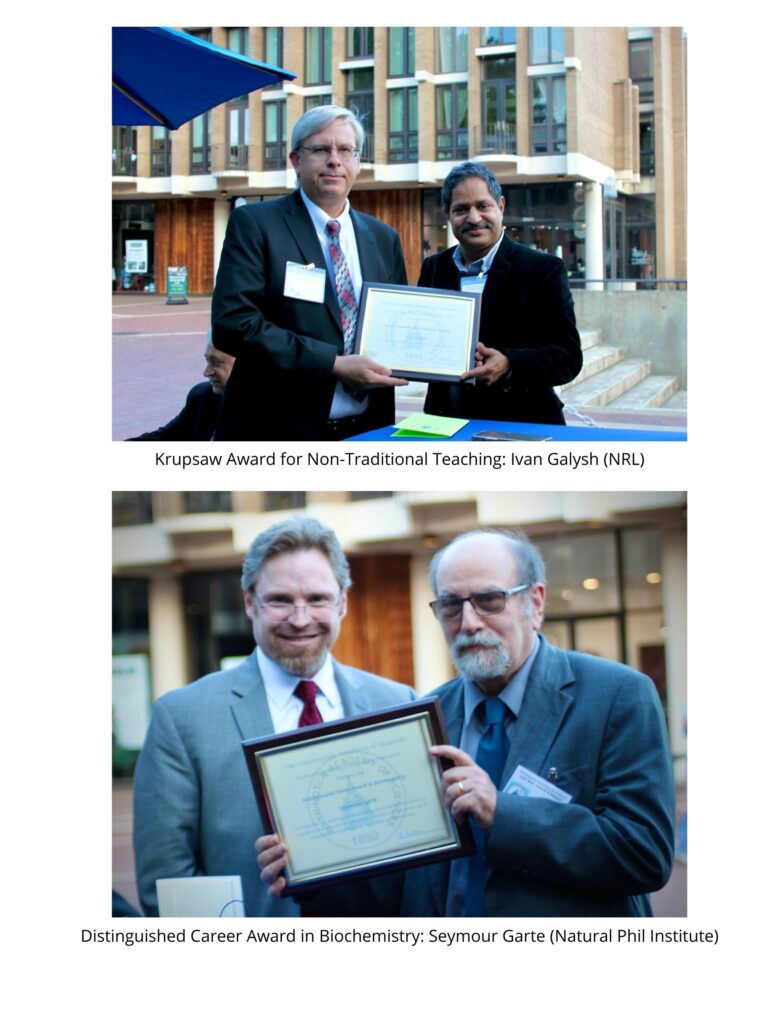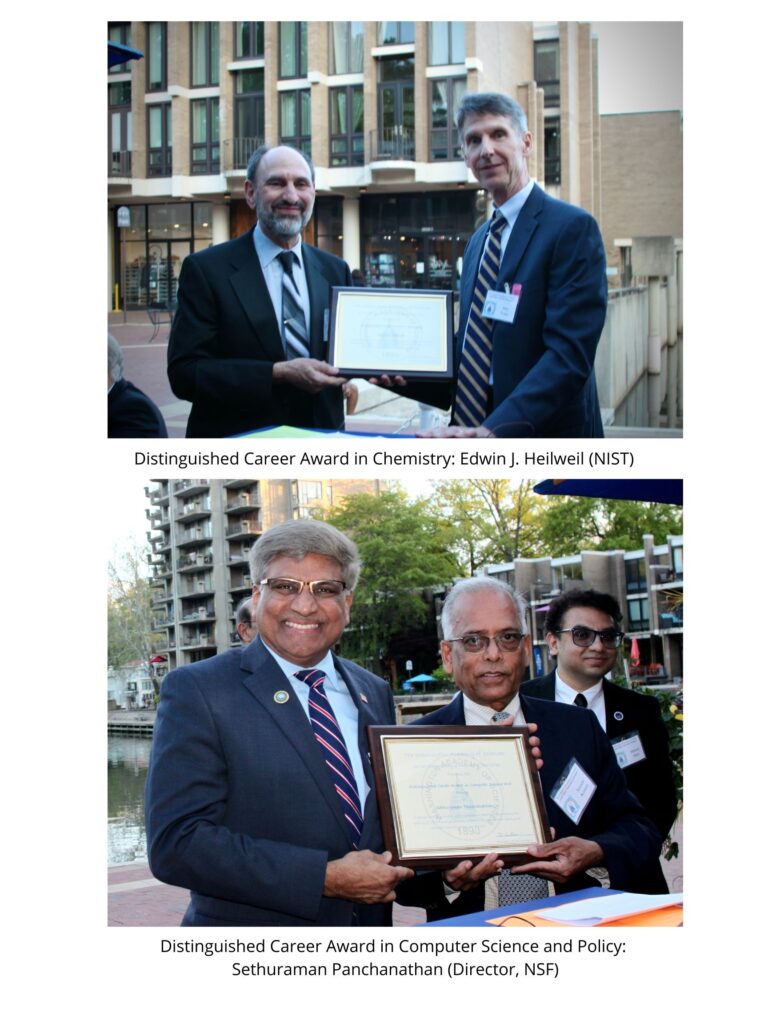 (Note: Paul Patrone could not attend.  His award was received by Ronald Boivert.)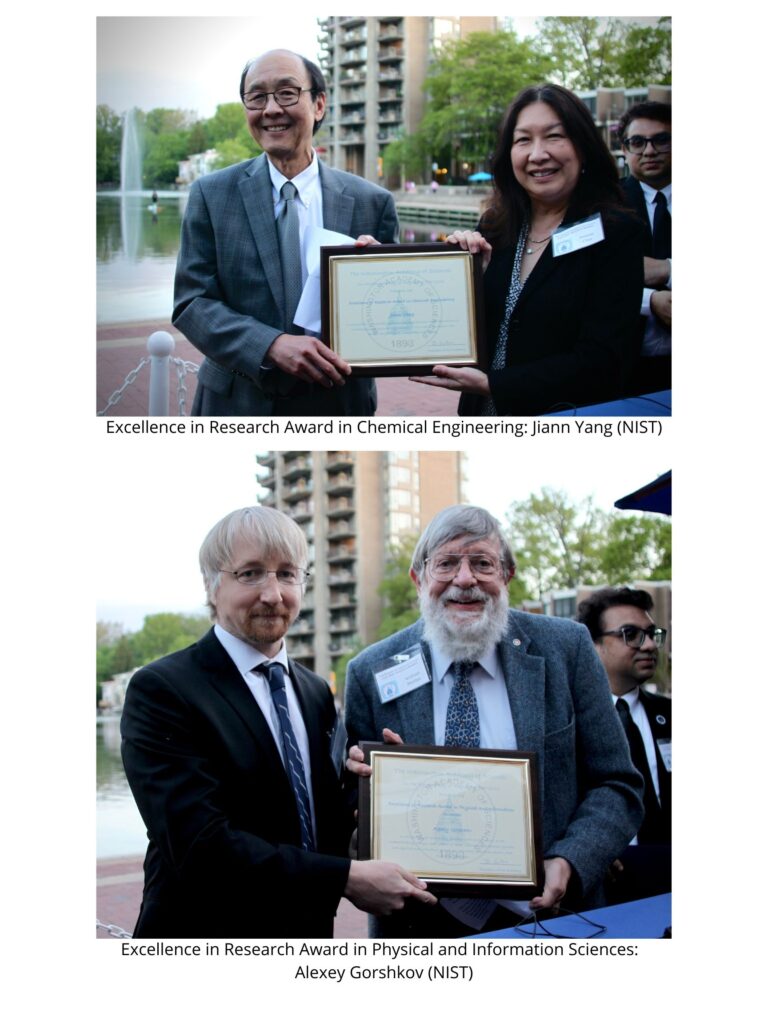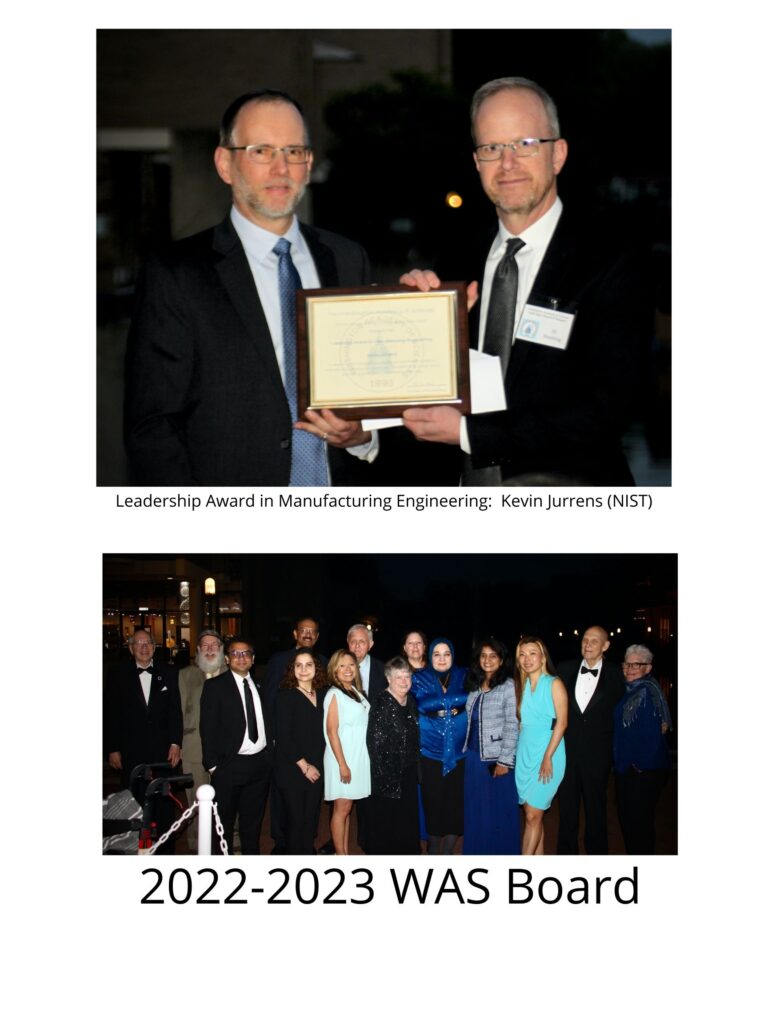 Congratulations to all of these amazing scientists, engineers and educators!  We are honored to have had a part in their recognition.